Secure shopping
Motionstyling implements secure online order system, so that you can rest assured your personal and credit card information is absolutely safe. SSL technology within the order processing system thoroughly encrypts all sensitive data to ensure high-level security and protection for our customers. Should you have any questions or require any help, feel free to call us at +44 1274 395169 and we will help you with placing your order online or via telephone.

Payment options


We accept the following credit card payments. International payments are handled through VISA and MasterCard, the currency used is GBP Sterling, so please be aware of currency conversion fees from your credit card company/bank that apply. All payment process is safe and information transferred online is securely encrypted. Feel safe to order online or call us.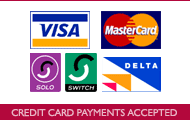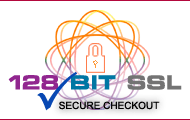 Alternatively, we also accept bank transfers. If you would like to pay by a bank transfer, please contact us at 01274 395180 for details.
Delivery - FREE in the UK
We are glad to offer free and timely delivery throughout the UK. Please allow up to 24 hours for bank authorisation before your order is dispatched for delivery. Once we fully receive your payment, the order is dispatched and will be delivered within the next working day, normally before lunchtime - timed delivery is available at additional cost. All delivery costs are included in price, however deliveries to Ireland may incur up to £25.00 additional charge. Please feel free to contact us if you are unsure about delivery times and costs for you.